Voopoo Vinci 2 VS Vinci X 2 | Comparison Preview
Welcome to Efun.top!
Voopoo Vinci 2 and Vinci x 2 Fanally arrival in Efuntop.What's the differents between the two items.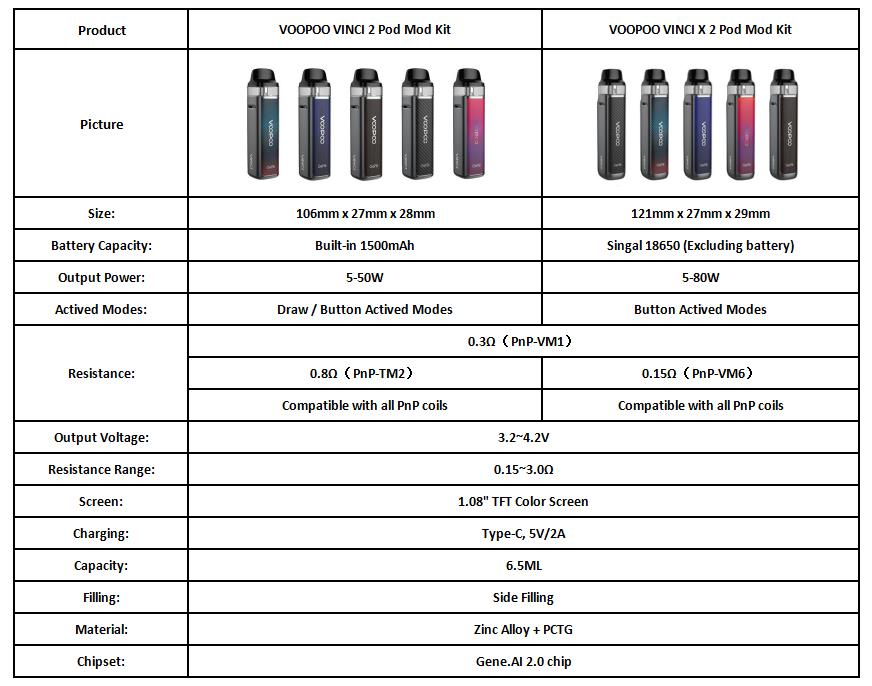 VOOPOO VINCI 2 Mod Pod Kit 50W 1500mAh is features the ease of use of the Pod system and retains the traditional MOD's big cloud and adjustable power make it smaller, easier to operate, and safer to use.With exquisite technics, intelligent upgrades of performance, on the basis of the original VINCI series, it is fully optimized to meet a variety of vaping needs, bringing ultimate experience. 
Fetures:
Voopoo Vinci x 2 Pod Mod Kit is power by single 18650 battery . VINCI X 2 comes with the new GENE AI 2.0, giving it not only a look, but also powerful function. The highest output power is up to 80W.VINCI X 2 focuses on providing a user-friendly vape experience. The design of VINCI X 2 greatly improves the feel and comfort. The appearance's material is more prominent, and the texture and luxury coexist.
Fetures:
Which one you wanna pick up ?